The Honda NSX is my dream car. Everyone knows it.
Earlier this year, I was privileged to team up with the Honda Sports Car Club and join them on a trip I will cherish forever. This event was called NSX Australia.
It all started when a few HSCC members went to Japan in 2010 for the 20th Anniversary of the introduction of the NSX. They thought, why not doing something like this in Australia? Specifically in Tasmania where the Honda NSX won the first 2 years of the Targa Tasmania in '92 and '93.
Special guests flew over from overseas and one very important person was Honda NSX Executive Chief Engineer Shigeru Uehara-san.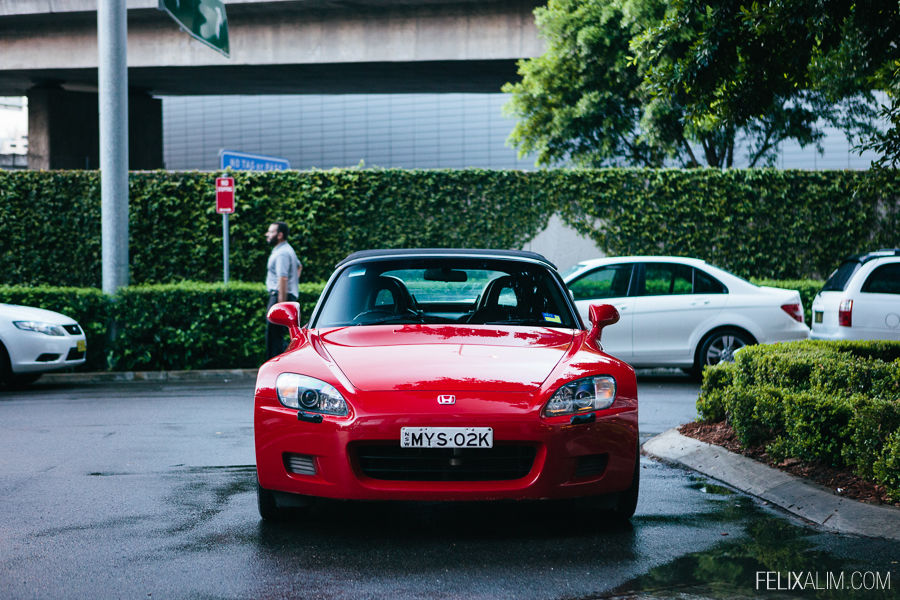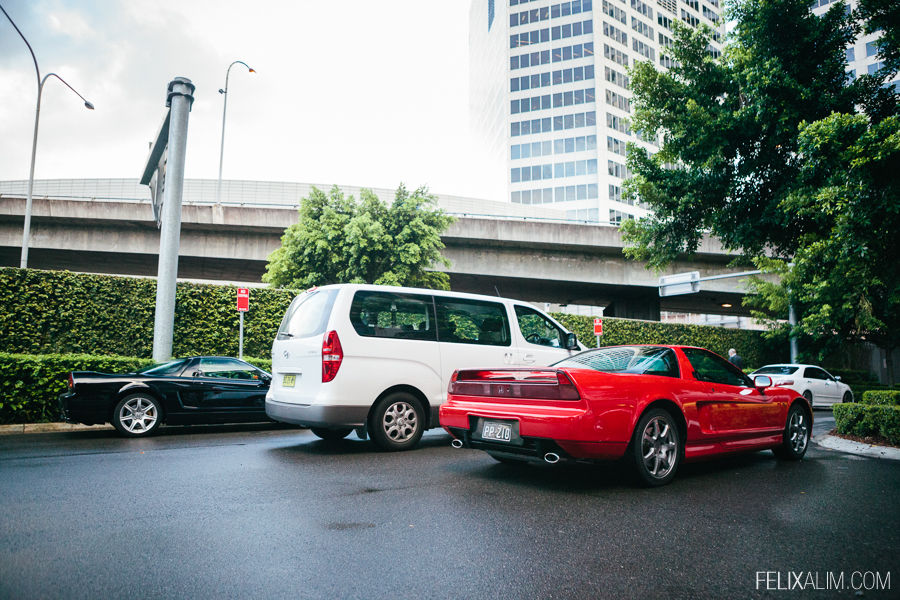 On a nice Monday morning, I caught an early train to the city to farewell some of the crew that were making their way down to Melbourne. It was a good opportunity for me to meet some of the people that were attending this epic trip. I also surprised Nico as he had no idea I was tagging along.
The next day, I made my way down to the same hotel to meet up with our international guests. Soon after we were on our way to the airport and our next stop was Launceston, Tasmania.







I was all smiles when I walked out of the airport. NSXs everywhere! It was amazing to see a gathering like this in Australia as there aren't that many here.
Soon after the introductions, we were on our way to Pipers Brook Vineyard.












NA1R!
It was time for a tour and then some lunch.









Hey there Mr NSX Prime.




It took some time to get the positioning right.



In the end it was worth it.




My ride. It was no NSX but it was still nice to drive.







Our next stop was the hotel back in Launceston. We checked in and prepared ourselves for a function that night at the local Honda dealer.





Here is Greg Crick thanking Uehara-san for creating the NSX. Greg is the driver of the NSX that won the first two Targa Tasmania rallies in 1992 and 1993.








Australian motorcycle legend, Malcolm Campbell.





As always, I was still hungry. Myself & Nico were on a mission to find some food. We found Maccas, quickly ordered some nuggets and went back to the hotel to get some rest.