I had a decision to make the night before. Should I wake up early to go for a walk around Dove Lake, Cradle Mountain today or sleep in? I slept in. So when it was time to wake up I quickly packed up my bags, grabbed some breakfast from the cafe next door and gathered with those who also decided to sleep in. I was ready for another awesome day of driving through Tasmania's beautiful scenery.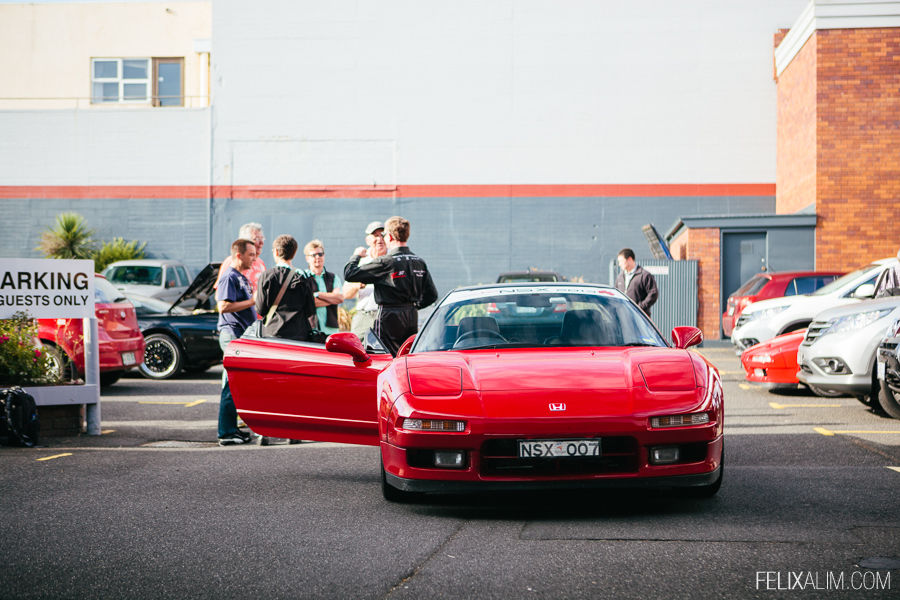 The everyday supercar.





Lud having a bit of a yawn before the drive through the Hellyer Gorge Targa section.



It was time for a comfort stop.



Nice radiator duct.



I've got one of these too thanks to Tomiyoshi-san.





Uehara-san ready to pilot Kaye's NSX.



Before arriving at Cradle Mountain, we stopped at The Wilderness Gallery.



Next stop was the Cradle Mountain Lodge for lunch.



Had to raise the front about 10mm to prevent rubbing.




Choosing the burger was an easy choice.




I love this Type R!





Following John in his S2000, we were on our way to the coastal town of Strahan. Once we checked in, we were off to check out a performance called The Ship That Never Was.









As you can see, there was a little bit of audience participation. Even the camera couldn't save me from being chosen to go out the front.



An audience member randomly grabbed someone from outside the theatre to participate in the show.




I didn't know what to expect from the show but it was hilarious and also based on a true story. I definitely recommend it if you were visiting Strahan.




Spotted a couple of Austin Healeys on our way to dinner.





I enjoyed good food with good company and again it was time for some much needed rest for another day of driving.